PLEASE NOTE, we are temporarily suspending our waterproofing services. We take pride in providing quality, timely service. Due to the current volume of requests, we are no longer able to schedule waterproofing services. Our foundation repair team is still scheduling.
Thank you for your understanding!
The Foundation Repair Experts forLawrence and Northeast Kansas
Advanced Systems of NE Kansas is a licensed foundation repair contractor.Experts in foundation repair, we make it our goal to get get your foundationrepair job done right. Our Stratos Pier® System gives us an advantage overother contractors in the Lawrence, Kansas area. Most importantly, no job istoo big or too small. Plus, we customize our services to fit your exact needs.
We specialize in:
correcting poor drainage
pier installation to correct foundation settlement
straightening or stabilizing bowing walls
Find Out if Your House Needs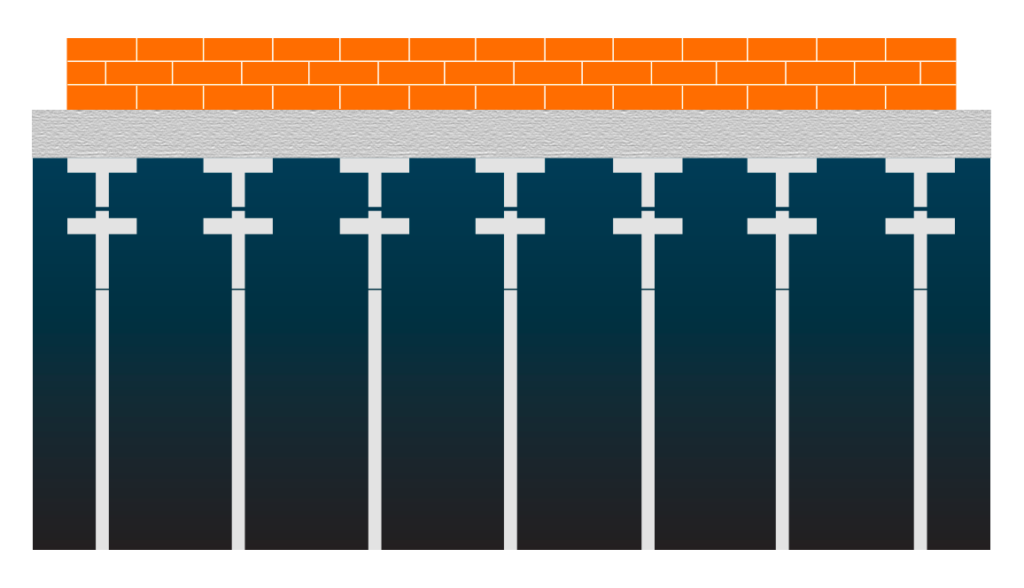 Our Stratos Pier® System is machined and assembled using the latest technologies and held to the highest standardsin the industry. This method is built to keep your house stable, so you won't have to worry about your foundation again.
Foundation Inspection
If your home is experiencing foundation problems, it's time to call AdvancedSystems for a home inspection and estimate. Our skilled professionals willinspect your home and provide you with a detailed assessment of your home'sneeds.

We provide customers with the Best Systems and the Best Service at the BestPrices available. Our service is exceptional. At Advanced Systems, we back ourwork with the most powerful warranties and engineering support available.Protect your home investment today.
Call Today for a Foundation Repair
We offer the most thorough and comprehensive foundation inspectioninthe industry – free of charge! This allows us to provide a complete andpermanent solution to your home's foundation problem. All our work isbacked by a lifetime/transferable warranty.

When we inspect your foundation, we will explain our methods, productsand systems so you know what to expect. We also fully explain our warrantyand can provide excellent references from former customers.
Your crew was very efficient, quiet, clean and professional. Your lead seems to be top-notch. Good at customer service and knows his profession. We will recommend you to others and call if further work would be needed.
Patrick and the crew did a great job. My wife's work trip got canceled and she was home today. When she came home last night she freaked out about the pile of dirt in the front of the house. Today she said she couldn't believe how good a job they did and how clean everything was when they were done. She said I believe they even cleaned the front windows after the concrete dust blew on it. Ought to be proud of the service you provide. Thanks again. Look forward to doing business in the future.
Patrick and his crew were some of the best to do the work. I wasn't sure what to expect and when my wife and I saw the pile of dirt in each room on Wednesday I think we both thought will it ever be the same!! When we came home on Thursday, the holes were filled with concrete and the two rooms were cleaner than before - couldn't even tell they had been in the house. That crew was professional every step of the way and as friendly and polite as you will ever find. Thanks again - I have talked with a couple other people I work with that may need to have some work done. I am more than happy to give your name especially after seeing the work first hand.
Workers were professional and helpful. Willing to explain the process that they were doing and how things were going. Very pleased with the work that they did.
I am a general contractor and have been working with Advanced Systems for a few years now. The experience has been top notch. Dean and his crew are incredibly knowledgeable, honest, and professional. They have never let me down, are always on time and priced reasonably. I have referred him personally to friends and co-workers and will continue to use him at every opportunity!
Dean did a great job explaining what was needed on our house. Didn't oversell and even gave us a few DIY tips. His crew installed piers several years ago and absolutely no settling since then.
I had a great experience with this company. When Dean came out to give an estimate, he explained the cause/effect of my failing foundation. Then he thoroughly explained the repair procedures, options, and cost. He gave me such an education that I was able to explain the repairs to my family and friends. The work was completed as promised and then Dean came out to inspect the work. He made sure I was completely satisfied before I paid for the repairs. I was impressed with the personable service and felt very comfortable with them. This was my first experience with a major home repair and it was great.
I chose Advanced Systems due to their guarantee. I had work done on my home over 5 years ago and noticed a crack in a wall. This crack was in a different area than where the work was done, but it worried me. I contacted the company and Dean reached out to me immediately to set up an appointment. He came out and reviewed my house. The crack was due to a different issue, but Dean pointed that out to me and told me don't waist money trying to fix an inner wall crack on a home that is built on fill dirt. I really appreciated his honesty and it is nice to know if I ever have a problem in the future, they are only a phone call away!